Loyalty gift cards, Turkey
Increase your customer engagement through Mobile gifts, a value-added service that allows merchants and people to send custom gift certificates for specific products or e-money. Personalized gift cards can serve various marketing purposes, ultimately leading to increased client satisfaction.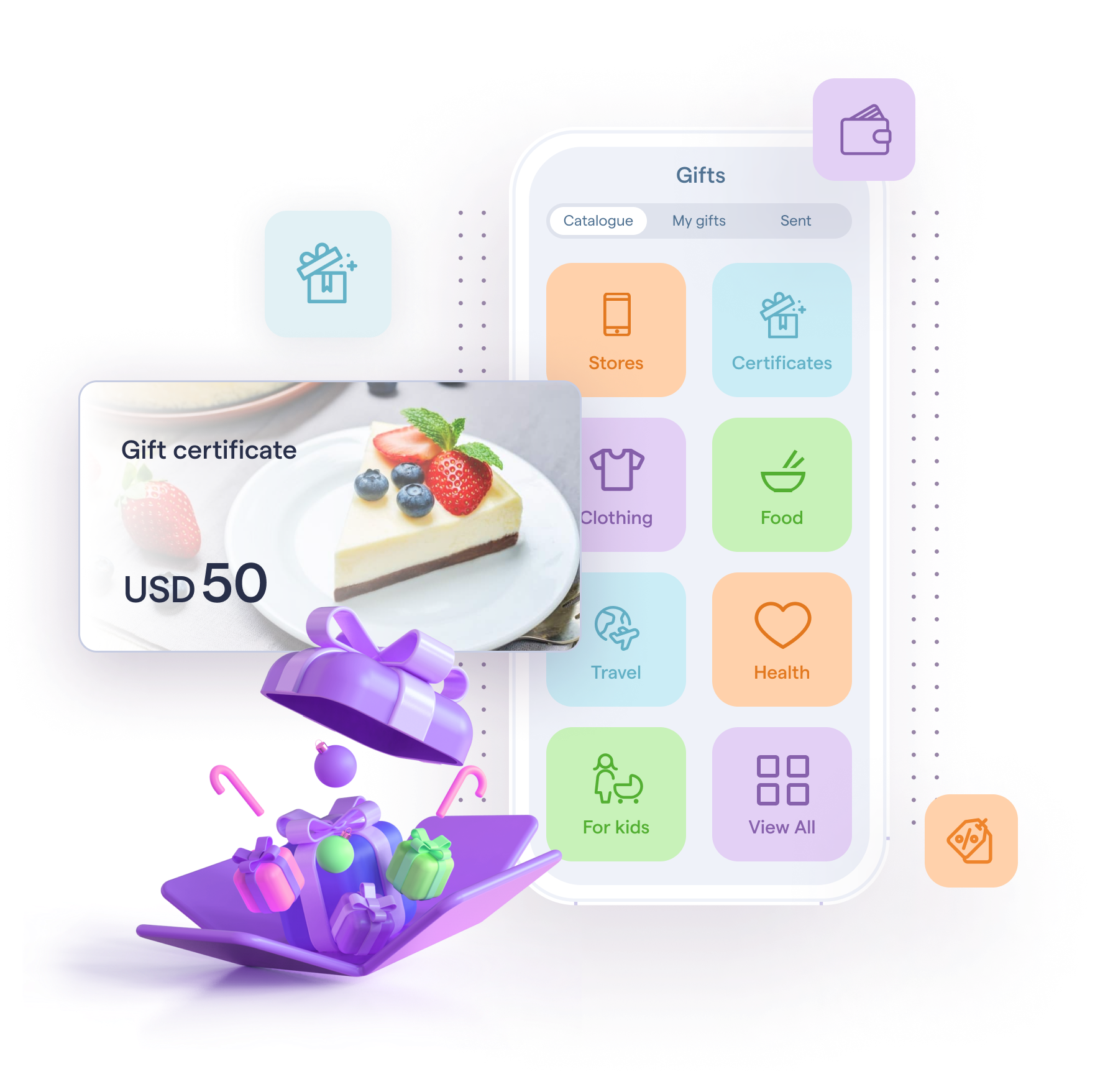 Boost your customers' engagement with mobile gifts
Build long-lasting customer engagement using the wide range of Mobile gifts features
Long-lasting customer bonding with a wide range of Mobile gifts features
Gifts portfolio management
Get our Mobile gifts service whitepaper to explore its feature set in detail
Book your demo
session now!