Develop your acquiring network based on the Android smartphones as payment terminals. Wallet Factory's mPOS (mobile point of sale) service and applications ensure a lot of benefits both for merchants and ecosystem management.
Smartphone-based POS terminals to drive cashless payments in your region
Accepting payments using digital wallets or wearables
Accept payments using contactless cards
How it works from a merchant-customer perspective
The merchant taps the NFC card reading operation
The merchant enters the transaction amount and clicks Accept
The customer approaches with one's smartphone, wearable, or card. The data are sent to TMS and acquirer Bank
Response received – operation successful. A receipt can be requested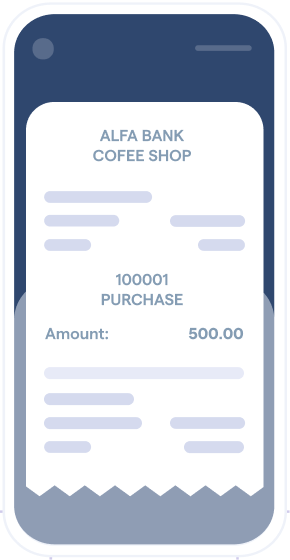 The customer can receive an e-receipt via QR link, SMS link or e-mail
Merchants will appreciate the innovative payment technology
Merchants will appreciate the innovative payment technology
Full administrative scope of related services for you to develop your network with ease
Terminal management server (TMS)
handles the payment processing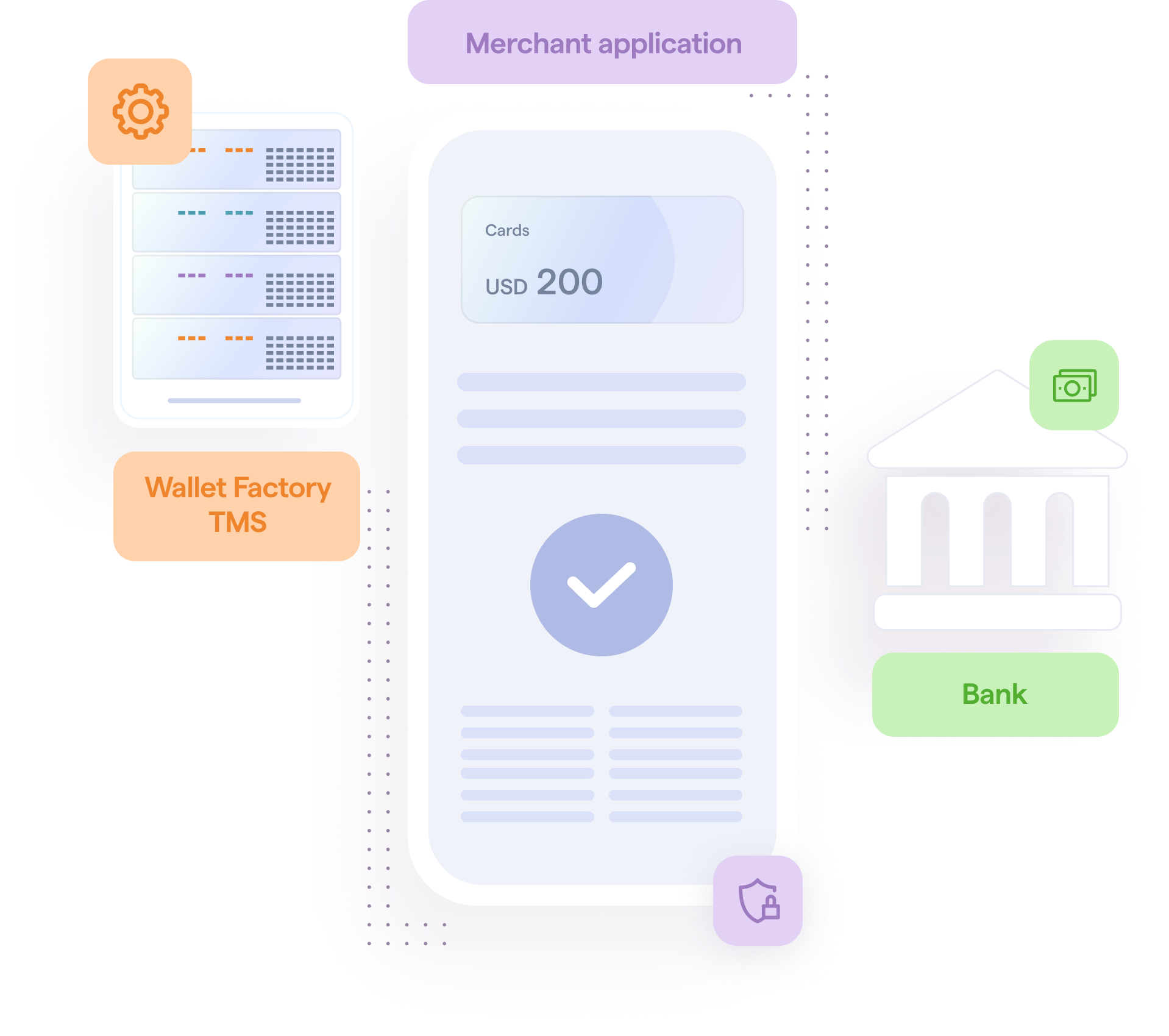 Merchant mobile application
provides acceptance of contactless cards and digitized cards from digital wallets
provides a set of protection mechanisms to satisfy all VISA/Mastercard security requirements
Get our Mobile POS terminals service whitepaper to explore its feature set in detail
Book your demo
session now!